Edible Modeling Dough
| | |
| --- | --- |
| Title | Edible Modeling Dough |
| Subject | Create your own dough to model, shape or play with (it has the same consistency of Play-Doh!) |
| Grade level | Any with adult supervision |
| Time duration | 5-10 minutes |
| Overview | You will create an edible modeling dough using only two ingredients! |
| Objective | Have fun! |
| Materials | Sticky substance (Honey, Maple syrup, Corn starch) and confectioners/powdered sugar |


Step-by-Step
In a regular bowl, combine 1 tbsp syrup with 1 cup confectioners/powdered sugar
Knead with a fork (or fingers!) until all the confectioners sugar is incorporated.
Take another ½ cup of confectioners/powdered sugar and repeat.
Repeat step 3 until a ball of dough appears and can be handled.
Knead in your hands coating the outside with more sugar and mixing until the ball is no longer sticky. It will have the same feel as Play-Doh!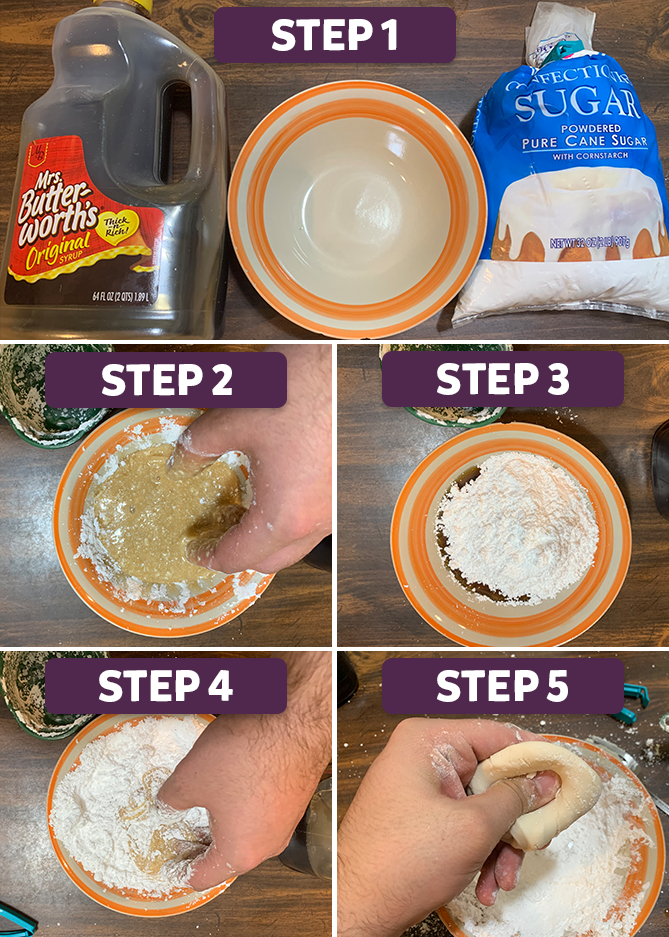 Conclusion
This is a simple, fun way to make a very versatile substance. You can use it to make figures, shapes and more! The best part? Its edible! Have fun, be safe and remember to brush your teeth, that's a lot of sugar!


Extra Credit
This is an example of two substances that seem like one. Do you remember what this is called? Tap here to find out.




Support Online Learning at Kidzeum
Kidzeum is a non-profit organization. Therefore, we rely on supporters like you to provide this content to the children in our community. Please consider donating and help us continue creating learning opportunities for our young ones.