Three extraordinary Black scientists (and fun experiments inspired by them!)
February 25, 2022
by Lindsey Flannery

If you've been following our social media, you know that we've been showcasing Black scientists and artists, and their work, all month long. There are so many inspiring people and stories to share that we're continuing here, on our blog, as we approach the end of Black History Month. We're including science experiments and demonstrations inspired by their work. We hope their achievements inspire your family to dream of what's possible.


Shirley Ann Jackson, PhD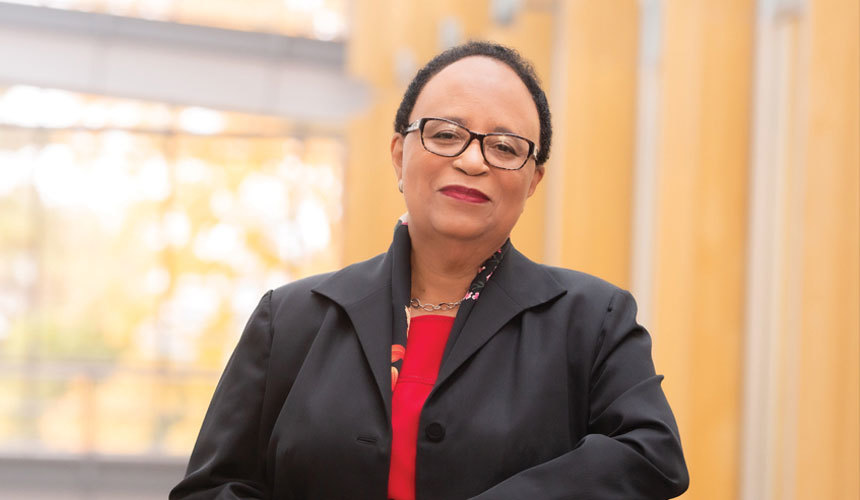 Dr. Shirley Ann Jackson is a theoretical physicist who is the first Black woman to receive a doctorate from MIT, in any field, and that's only one point on her impressive resume. Her research specialty is condensed matter physics, which focuses on the properties of subatomic particles in matter, and the physics of opto-electronic materials. She was a professor of physics at Rutgers University, and a researcher and consultant at AT&T Bell Labs.
Dr. Jackson's successes in theoretical physics research led to many public service positions, honors, and accolades. In 2014, President Barack Obama appointed Dr. Jackson as Co-Chair of the President's Intelligence Advisory Board. In 2016, President Obama awarded Dr. Jackson the National Medal of Science, the nation's highest honor for contributions in science and engineering. In 2018, Dr. Jackson was awarded the W.E.B. DuBois Medal from the Hutchins Center for African and African American Research at Harvard University.
Currently, Dr. Jackson is president of Rensselaer Polytechnic Institute, the first woman and first Black person to hold this position. She has led an extraordinary transformation at the Institute into a world-class technological research university.
Make an electromagnet
Supplies:
A large iron nail (about 3 inches)
About 3 feet of THIN COATED copper wire
A fresh D size battery
Some paper clips or other small magnetic objects
Instructions:

Leaving about 8 inches of wire loose at one end, wrap the wire around the nail. Try not to overlap the wires.
Cut the wire so that there is about eight inches loose at the other end too.
Now remove about an inch of the plastic coating from both ends of the wire and attach the one wire to one end of a battery and the other wire to the other end of the battery. Use tape to secure.
Put the point of the nail near a few paper clips and it should pick them up!
NOTE: Making an electromagnet uses up the battery somewhat quickly which is why the battery may get warm, so disconnect the wires when you are done exploring.
Kimberly Bryant
Have you heard of Black Girls Code? Kimberly Bryant is a successful electrical engineer who realized how severely underrepresented minorities are in the tech world, and she decided to do something about it by founding this successful nonprofit. Founded in 2011, Black Girls Code provides computer programming and technology education to young women of color to help close the opportunity gap.
Ms. Bryant wanted to encourage her daughter Kai to pursue STEM, but they were both frustrated that youth coding programs were dominated by young white men. She learned that the number of females receiving degrees in computer engineering had dropped from a high of 30% thirty years ago to a low of 12% today for women overall, and less than 3% for women of color. She used the skills she had gained as an engineer to spot an issue that she wanted to solve, and then harnessed an ever-growing community and movement to solve it.
Brainstorm solutions:
Think of a social problem you've encountered that makes life more challenging for a segment of the population. Then, brainstorm how you might solve that problem. Think big! If you had access to any resources, what action could you take?
Katherine Johnson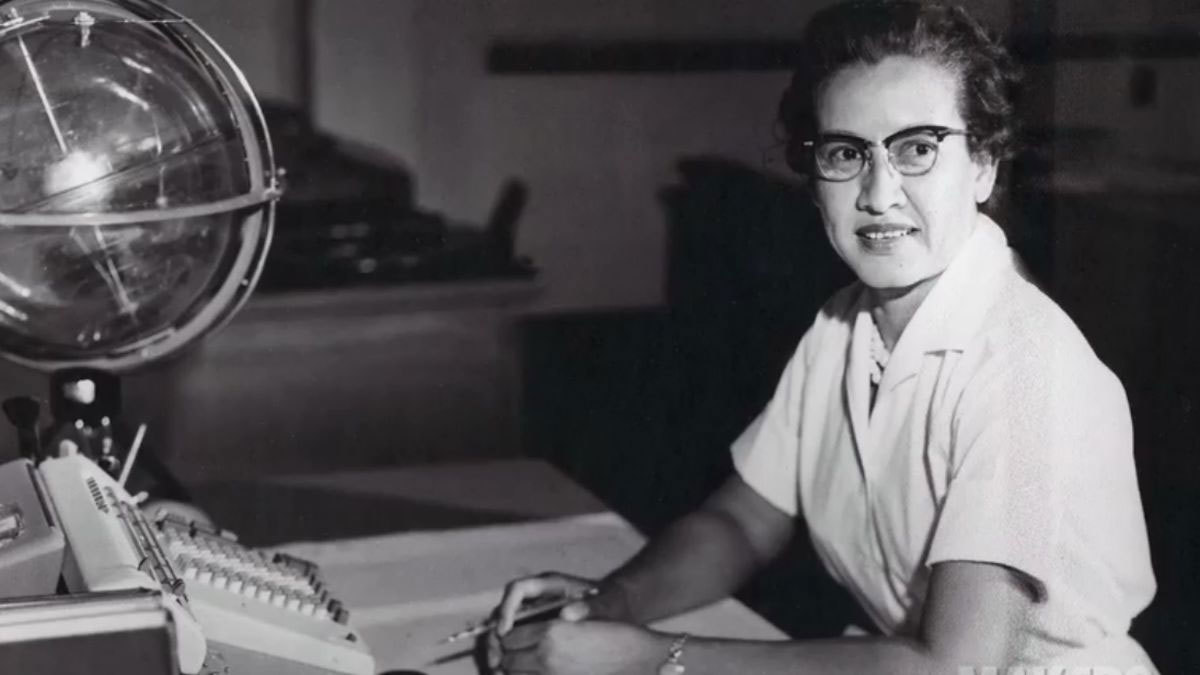 Many people are familiar with astronaut John Glenn, but he would have never made it to space if it weren't for the brilliance of Katherine Johnson. Johnson was an American mathematician whose calculations of orbital mechanics as a NASA employee were critical to the success of the first and subsequent U.S. crewed spaceflights, including Glenn's. She was a key reason that NASA won the space race.

One of Johnson's greatest achievements was providing the calculations that helped sync Project Apollo's Lunar Module with the lunar-orbiting Command and Service Module. She also co-authored a research report that laid out the equations for placing a satellite over a specific point on earth and determining its landing location. In 2015, President Barack Obama awarded her the Presidential Medal of Freedom, America's highest civilian honor. She died in 2020 at age 101.
Launch a 'satellite' into orbit
From science.com
Supplies:
String
Countertop with a cupboard above it
Small metal washers (1/2 inch diameter works well)
Glass cup
Instructions:
Tie a few metal washers onto your string.
Tape or tie the other end of the string to the underside of the cupboard so that the washers hang an inch or so above a flat surface.
Mark where the washers hang, and then place the glass upside-down so that it is directly underneath where you've attached the string. You can then let the washers rest against the side of the glass.
Nudge the washers so that they swing away from the side of the glass. Start with a light tap and experiment with the direction and force of your launch until you can get the washers to "orbit" around the glass.
Questions:
Which direction do you need to nudge the washers to get them to not touch the glass?
How much force allowed the washers to orbit the glass for the longest amount of time?
Can you get your washers to land on a specific part of the cup?