Children's Books about Black History & Culture to Read All Year Long
February 26, 2023
by Lindsey Flannery
February is Black History Month, and perhaps you've been thinking about what kind of education your child is receiving about Black history in the United States, and wondering if it's enough. Curriculums at schools vary widely, and often, those curriculums are lacking historical context, are incomplete, or don't delve into the ways Black history has shaped our current society and culture.

For all the debate about school curriculum content, there is one powerful way to make sure your child is exposed to age-appropriate and historically accurate content at home all year long, and that's with children's books.
Before selecting books for your child to read, V. June Chappelle II, museum coordinator at the Springfield and Central Illinois African American History Museum, recommends choosing historically relevant books carefully.
"Make sure the history is authentic and the true story is being told, because you definitely don't want children to grow up blinded to these things and unknowing to them," Chappelle said. "While we want to make sure they're age appropriate, the truth still has to be in the story."
Historical accuracy isn't the only consideration -- it's also important for children to read stories that show the daily lives and joyful moments of Black people. Ramon Stephens, executive director of the nonprofit the Conscious Kid, has been quoted as saying, "If a book talks about obstacles, make sure it talks about resiliency as well."
To that end, we've compiled a short list here that brings together historical fiction and non-fiction, including inspiring stories that deal with both the injustices that Black people face, as well as joyful scenes from ordinary life. We recommend incorporating them into your book rotation year-round.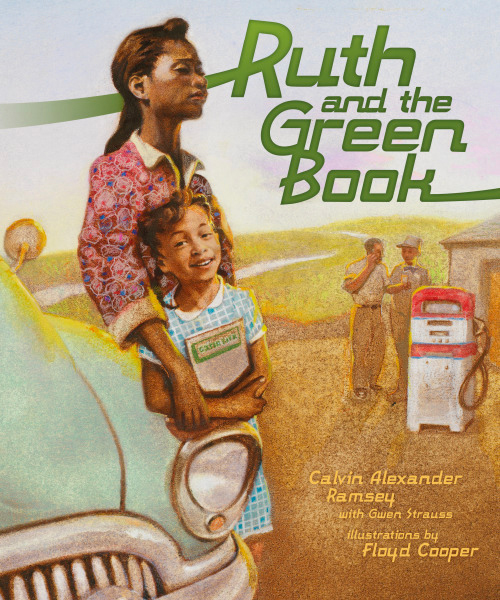 Ruth and the Green Book
By Calvin Alexander Ramsey with Gwen Strauss. Illustrated by Floyd Cooper. 32 pages.
Age range: 7-11 years
Available for sale at the Springfield and Central Illinois African American History Museum

This historical fiction picture book is a story about the challenges faced by an African American family traveling during the Jim Crow era, and the networks of support and services they accessed through the Green Book. The Green Book was a real travel guide published between 1936 and 1966 that listed hotels, restaurants, bars, gas stations, etc. where Black travelers would be welcomed.

The story is touching, illuminating, and informative, and will generate interest in the history of the Green Book and how it provided a vital network of services and support for African Americans on the road.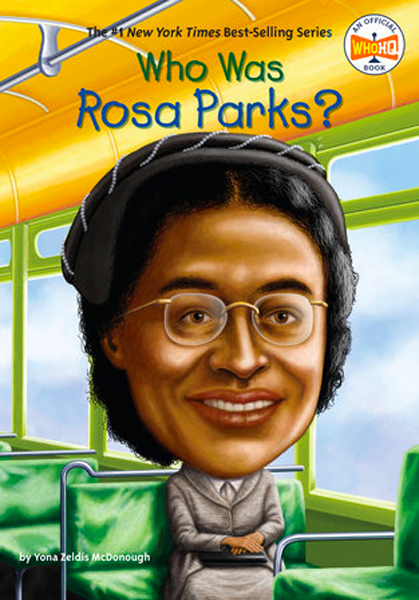 Who was Rosa Parks?
By Yona Zeldis McDonough and Who HQ. Illustrated by Stephen Marchesi. 112 pages.
Age range: Grades 3-7
Available for sale at the Springfield and Central Illinois African American History Museum
Who was Rosa Parks tells the story of how Parks' one seemingly small but brave act, of refusing to give up her seat in the front of the bus, triggered civil rights protests around America and earned Rosa Parks the title "Mother of the Civil Rights Movement."
The book is one in a New York Times bestselling series of biographical books about important historical figures, which also includes biographies on important Black Americans including Maya Angelou, Harriet Tubman and Frederick Douglass. Each book includes straightforward language, black and white illustrations, and context about the historical events that shaped each person's world. They are approachable and easy to digest for middle school readers.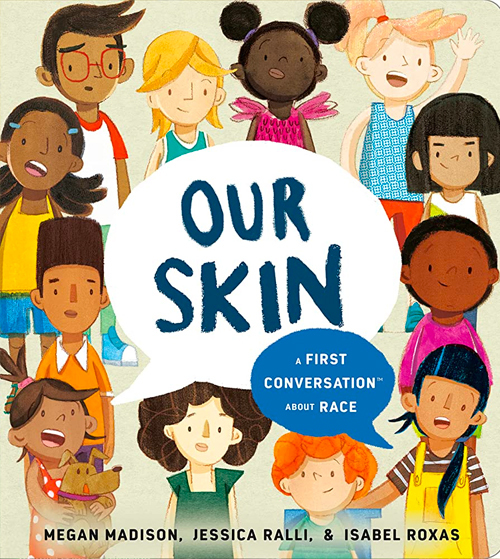 Our Skin: A First Conversation About Race
By Megan Madison, Jessica Ralli, & Isabel Roxas
Age range: 2-5 years
This engaging board book is intended to begin the conversation about race with the youngest children, using beautiful images and concrete language. While many parents tend to shy away from discussion about race with young children, research shows that having these conversations early helps children understand their world, develop empathy, and recognize and confront discrimination and prejudice. Talking early with children about race is also shown to increase self-awareness and self-esteem.
Another consideration? People of color don't have the luxury of waiting to talk about race, the way their white counterparts do, because of their lived experiences. This book is intended to help parents begin the conversation at the age children begin to notice similarities and differences, around age 2.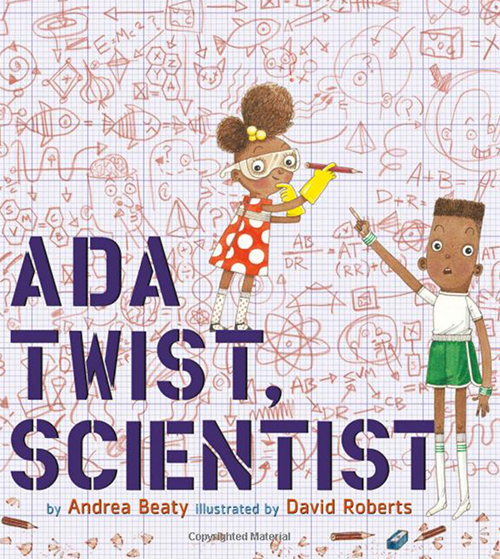 Ada Twist, Scientist
By Andrea Beaty. Illustrated by David Roberts.
Age range: K-2nd grade
Of course, we have to include a couple STEM-focused books: Ada Twist, Scientist is inspired by real-life makers Ada Lovelace and Marie Curie, and follows the adventures of curious Ada, who learns the value of thinking her way through problems even when her elaborate experiments and missions don't go as planned.
The story is from the author's STEM-themed Questioneers series, which includes books about other students in Ada's diverse classroom. There's even a Netflix animated series and toy lines inspired by Ada Twist, so your child may even be familiar with her already.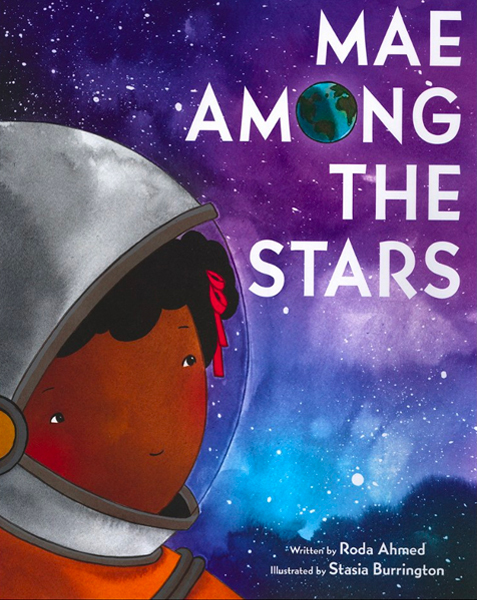 Mae Among the Stars
By Roda Ahmed. Illustrated by Stasia Burrington.
Age range: 3-5 years
Mae Among the Stars is a beautiful picture book for young children that's inspired by the life of the first African American woman to travel in space, Mae Jemison. Young readers will learn how a young girls' curiosity, determination and intelligence, along with her parents' encouragement, led to her incredible success at NASA as the first African American woman to travel in space.
This story combines history with a whimsical, dreamy story that young children can relate to, and impresses upon them that with perseverance, they can do anything they dream of.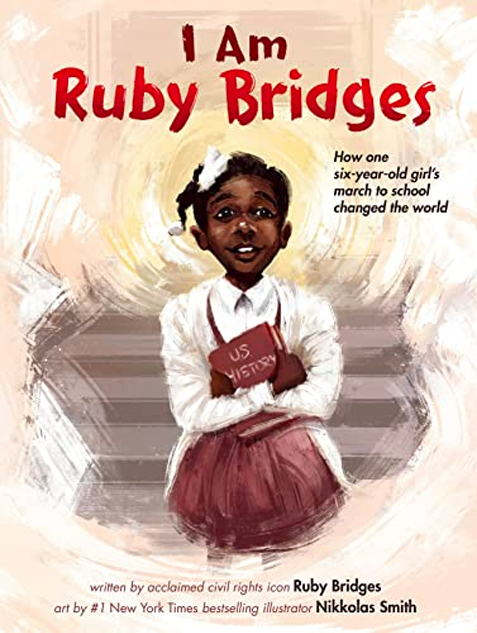 I Am Ruby Bridges
By Ruby Bridges. Illustrated by Nikkolas Smith.
Age range: 4-8 years
In this children's book, Ruby Bridges reflects poetically on her story of how she became the first Black child to desegregate the all-white William Frantz Elementary in New Orleans in 1960. Through a child's lens, she shares the innocence and courage she possessed in the face of cruelty and anger from the community, and how she paved the way for future generations of students.
Ruby Bridges' story is an important part of Black history, and she shares it with grace, poignancy and heart. It's excellent for starting conversations about race with your child, reflecting on how much things have changed, as well as ways that Black children still face prejudice today.