The Einstein of Structural Engineering
March 19, 2020
by Aaron Pflug • Kidzeum Staff
Progress isn't just the result of work done by a few brilliant individuals – even if history sometimes makes it seem that way! Let's take a moment to credit and celebrate one of the lesser-known champions of science and technology!
STEM/STEAM education is a wonderful mechanism for both introducing a range of disciplines and investigating the interconnectedness of those disciplines. Today's subject embodied the essence of STEM/STEAM and used it to help create some truly awe-inspiring structures.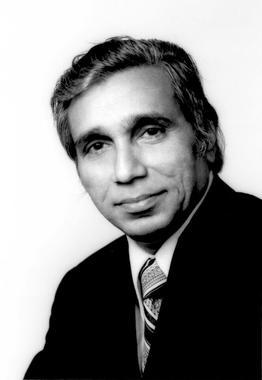 Fazlur Khan was a Bangladeshi-American structural engineer and architect born in 1929. By 1955, he had completed his studies – including time at the University of Illinois-Champaign, where he earned two master's degrees and his Ph.D. in structural engineering – and settled in Chicago, Illinois.
While employed at a prestigious engineering firm in Chicago, Dr. Khan's legacy-forming innovations emerged. In the field of structural engineering, Dr. Khan developed a "bundled tube" system for the construction of skyscrapers, allowing for more efficient construction while using less steel. The tube system he developed is still used today!
But, not only did Fazlur Khan revolutionize structural engineering, he also pioneered the use of computers to aid in the design and construction of high-rise buildings. Dr. Khan literally convinced his bosses to invest in the new technology…and then helped program the system! Despite (or because of?) his expertise, Dr. Khan recognized and pushed for the connection of multiple disciplines to strengthen his field (and designs) and enhance our knowledge and understanding.
Pretty cool, right?! You can certainly see some of Dr. Fazlur Khan's buildings with your own eyes. A couple of them – the Willis Tower (formerly Sears Tower) and the former John Hancock Center – you've probably heard of and may have already visited.
What other lesser-known (or well-known!) individuals seemed to embody STEM/STEAM principles in their work? Let us know who you come up with!
And, if engineering or STEM/STEAM sounds interesting, check out some of upcoming opportunities at Kidzeum of Health and Science!
SOURCES:
https://www.britannica.com/biography/Fazlur-R-Khan
https://interestingengineering.com/fazlur-rahman-khan-man-behind-modern-skyscraper