Five STEAM-inspired DIY Halloween Costumes
October 3, 2022
by Lindsey Flannery
It's a less than month until Halloween, but you won't need much time to put together these STEAM-inspired DIY Halloween costumes for kids! Show off your child's love of science, art or technology with a one-of-a-kind DIY costume that they help you create. Truly, it can be easy to put together cute, fun costumes for your youngest trick-or-treaters that don't require a lot of effort… just some craft supplies and can-do spirit.
To make it easier on you, we've curated a collection of easy homemade science, technology and art-inspired Halloween costumes that won't break the bank -- and they'll ensure that your child has a costume as unique as they are.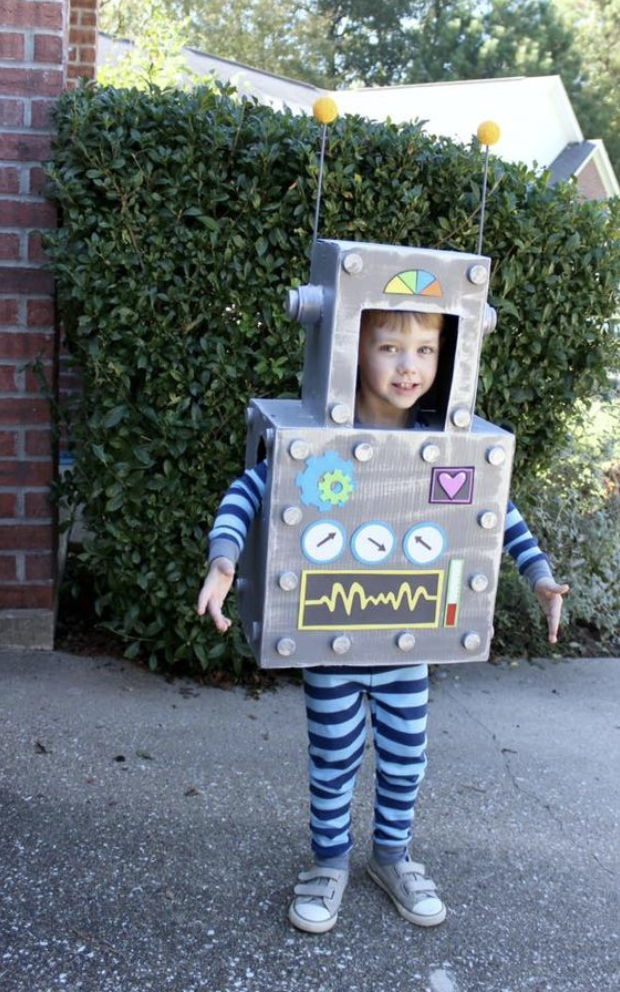 1. Robot
Celebrate science and technology as you create this robot costume with your little engineer! You'll need cardboard, silver spray paint, and printed clipart (or your own drawing skills) to make this fun and customizable robot costume. Make the "bolts" out of magnets or punched-out cardboard circles. Best of all, you can choose any cute outfit you already have to fit underneath.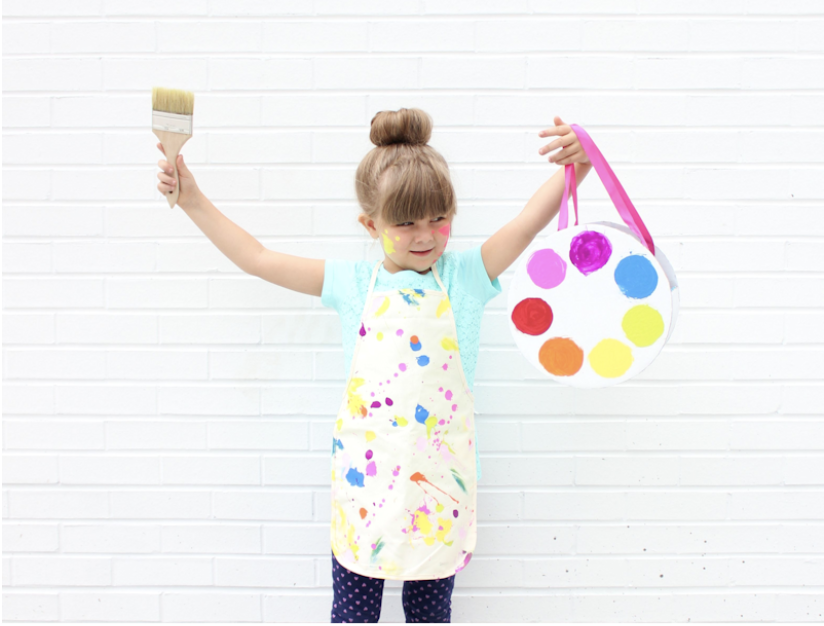 2. Artist
We know how important the "A" in "STEAM" is… art is what gets the creative wheels turning. And what better costume for your young creative than this playful artist costume! You can follow the tutorial at Lines Across, which requires not much more than paint, an apron, cardboard and a glue gun. Or, you can let the image inspire your young artist to make it their own.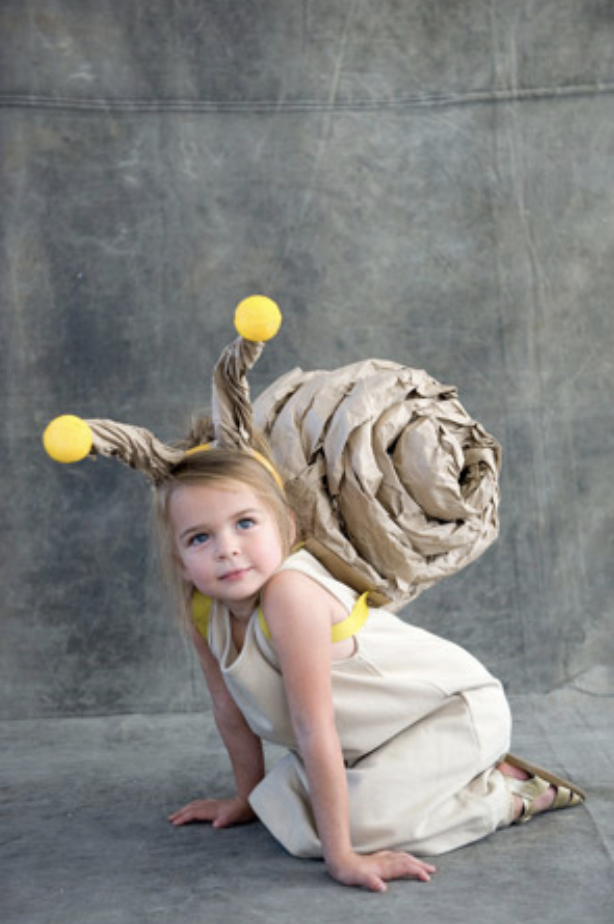 3. Snail
This adorable shelled gastropod mollusk is perfect for your aspiring zoologist! Who knew snails could be so adorable? You'll need a lot of kraft paper and some rolling skills. Check out the full tutorial on Oh Happy Day. An added bonus? Most of the costume is recyclable!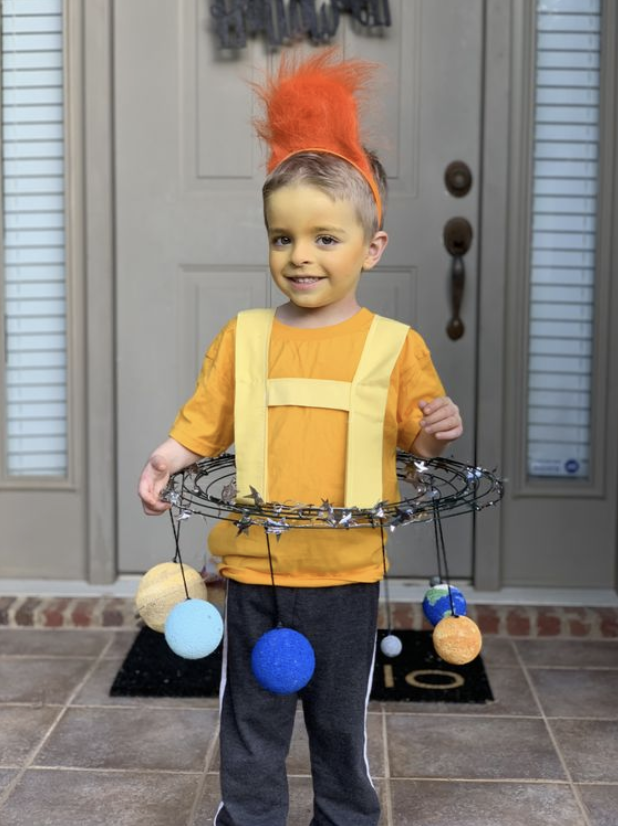 4. Solar System
Bring astronomy to life with this fun DIY solar system halloween costume! With your child as the sun, you can use a star wire garland like what's shown in the photo, or a hula hoop, to attach your planets. You'll need to attach the hoop or garland to bibs, or anything that can be supported by your child's shoulders. Painted styrofoam or felted wool balls work great for the planets. For the sun crown, try a large fuzzy pipe cleaner wound up into a spiral and glued to a headband. For a simpler approach, use cardboard and paint.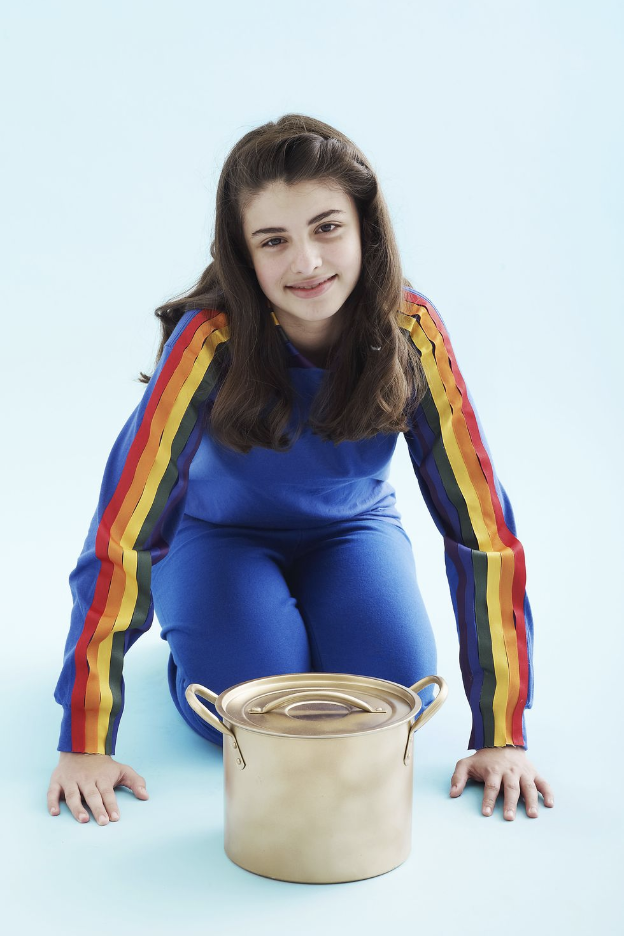 5. Rainbow & Pot of Gold
Rainbows are the most fun kind of science. What better to get kids excited about meteorology than the magic of a bright, beautiful rainbow after a storm? This costume is sweet and easy to make: simply measure the sleeves of your sky-colored sweatshirt, cut strips of colored felt to the correct length, and glue them to the sleeves with tacky glue. Spray paint an old or thrift store pot gold to complete the look. The pot doubles as a candy bucket!


Bonus costumes!
Here's a couple extra ideas that don't fit the STEAM theme, but they're too cute to pass up -- and extra fun to DIY.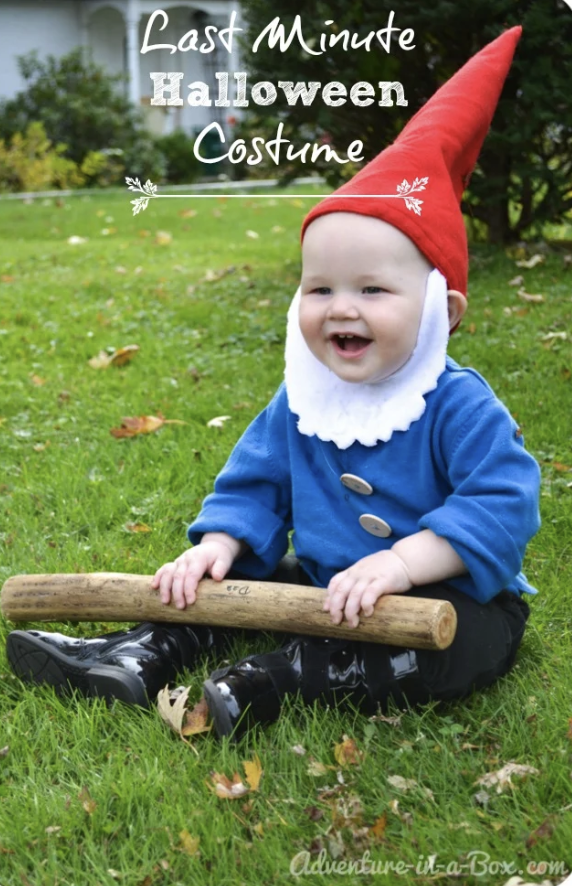 6. Garden Gnome
Okay, we're including one with sewing… but what's more adorable than a baby garden gnome? For this costume, you can use pants, boots and a sweater your baby already has, and if you don't have a sweater you're willing to glue or sew buttons onto, you can find one easily at the thrift store. The little hat and attached beard are what make the outfit!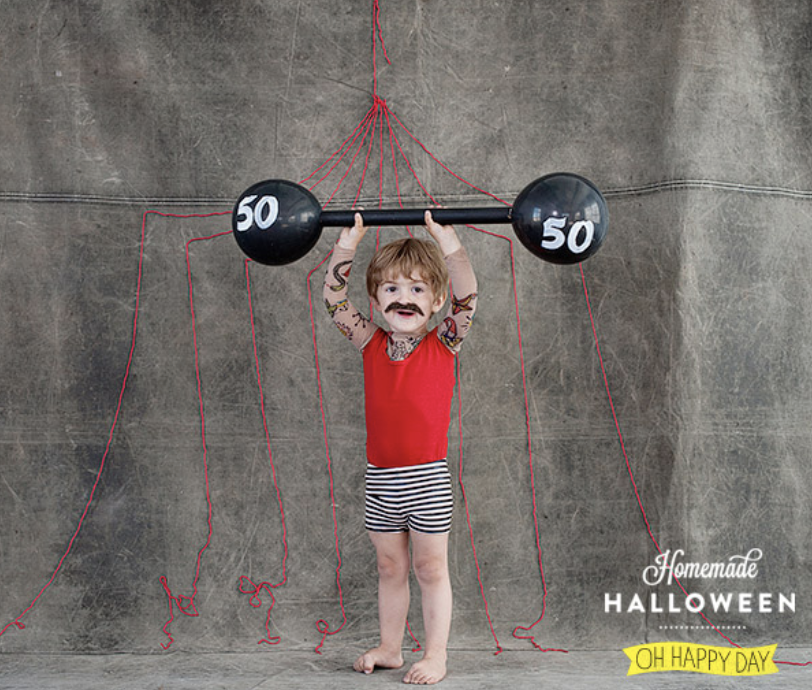 7. Strong Man
A costume dumbbell is surprisingly simple to make: simply paint an empty wrapping paper tube black, and affix two black balloons on the ends, connected through the middle with a string of elastic. Paint the 'weight' on the balloons in white. Adapt the outfit for Missouri winters with long striped pants, or thermals underneath the rest of the costume. No matter what you use for the shirt and bottoms, the little mustache is a must-have! Read full instructions on Oh Happy Day.