Help us make every kid a superhero!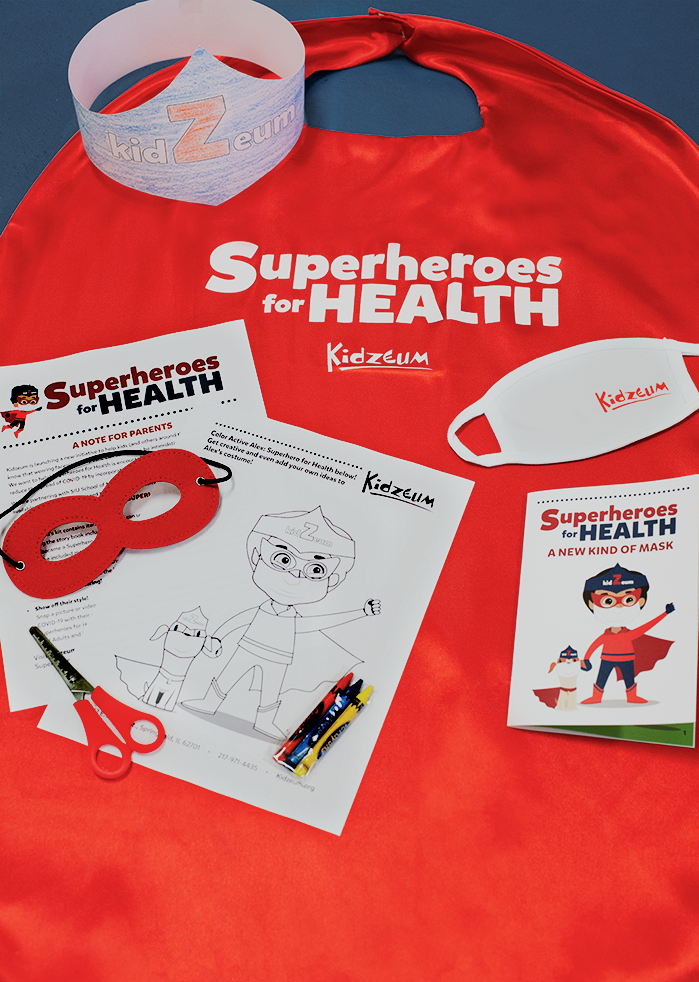 What is Superheroes for Health?
Kidzeum is launching a new initiative to help kids (and others around them) stay healthy! We know that wearing face masks in public can sometimes be intimidating or scary for young kids. We want to help! Superheroes for Health will encourage kids to use their superpowers to reduce the spread of COVID-19 by incorporating face masks into clever costumes. We are partnering with SIU School of Medicine to ensure that our Superhero kits (which include masks and materials for costume making) will be available to the children who need them most in our community.

How Can You Help?
Snap a picture or video of you using your superpowers to reduce the spread of COVID-19 by dressing up your face mask with a fun costume! Post on social media and be sure to mention Kidzeum and Superheroes for Health. Then, challenge three others to do the same! Get creative and have fun! Adults and kids are welcome to participate!
Tap the buttons below to find out more ways you can support Superheroes for health!
Learn the Five Rules for Being a Superhero
Read Kidzeum's Adventures of Active Alex to learn all about the five rules for being a superhero!
Read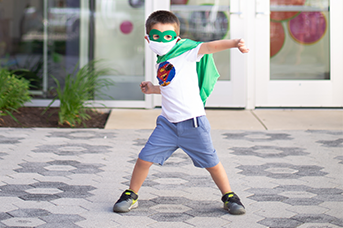 Become a Superhero for Health
Help Kidzeum and our partners continue to create and donate superhero kits to kids in need!
Donate
Shop
Coming Soon... Shop from a selection of Superheroes for Health t-shirts and even buy a kit for your kiddo!

Superheroes for Health is made possible by:

• • • • • • • • • • • • • • • • • • • • • • • • • • • • • • • • • • • •

• • • • • • • • • • • • • • • • • • • • • • • • • • • • • • • • • • • •

• • • • • • • • • • • • • • • • • • • • • • • • • • • • • • • • • • • •

• • • • • • • • • • • • • • • • • • • • • • • • • • • • • • • • • • • •

• • • • • • • • • • • • • • • • • • • • • • • • • • • • • • • • • • • •