Dinosaurs: Land of Fire and Ice - Exhibit Grand Opening
Long before the Midwest was populated by cornfields and cows, dinosaurs roamed the land. Now, they are coming to Kidzeum!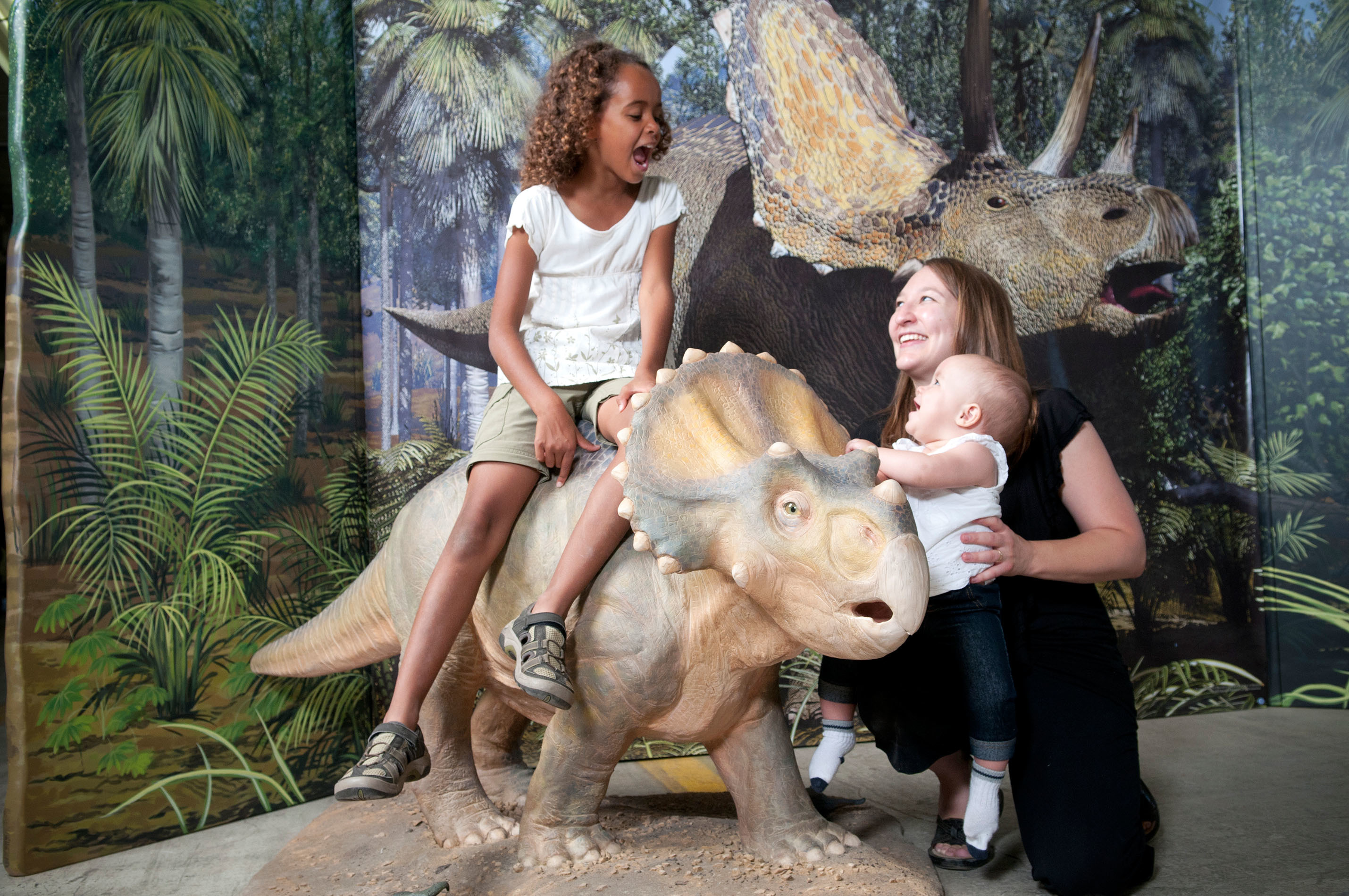 Created by the Minnesota Children's Museum, families will be transported back to the Cretaceous Period to go face-to-face with the prehistoric world when dinosaurs last lived. Whether you decide to play the role of a paleontologist, uncovering fossils with brushes, or climbing up the rocky steps of Alaska and taking a trip down an icy slide, this exhibit will encourage both children and adults to use inquiry skills to better understand dinosaur habitats.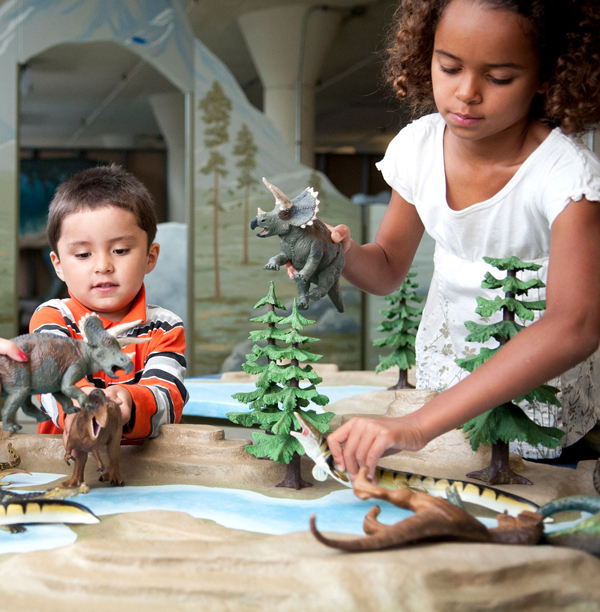 To celebrate our exhibit opening, we will be hosting dinosaur-themed activities throughout the day.
Plus, museum tickets will only be $5.29/person thanks to Bright Start 529 College Savings who is generously sponsoring our general admission!
This experience was made possible by the generosity of the Tracy Family Foundation and the Don and Wanda Tracy Charity Fund of the Community Foundation for the Land of Lincoln.
Don't wait – these dinosaurs will only be here until September 3.