Root Beer Float Day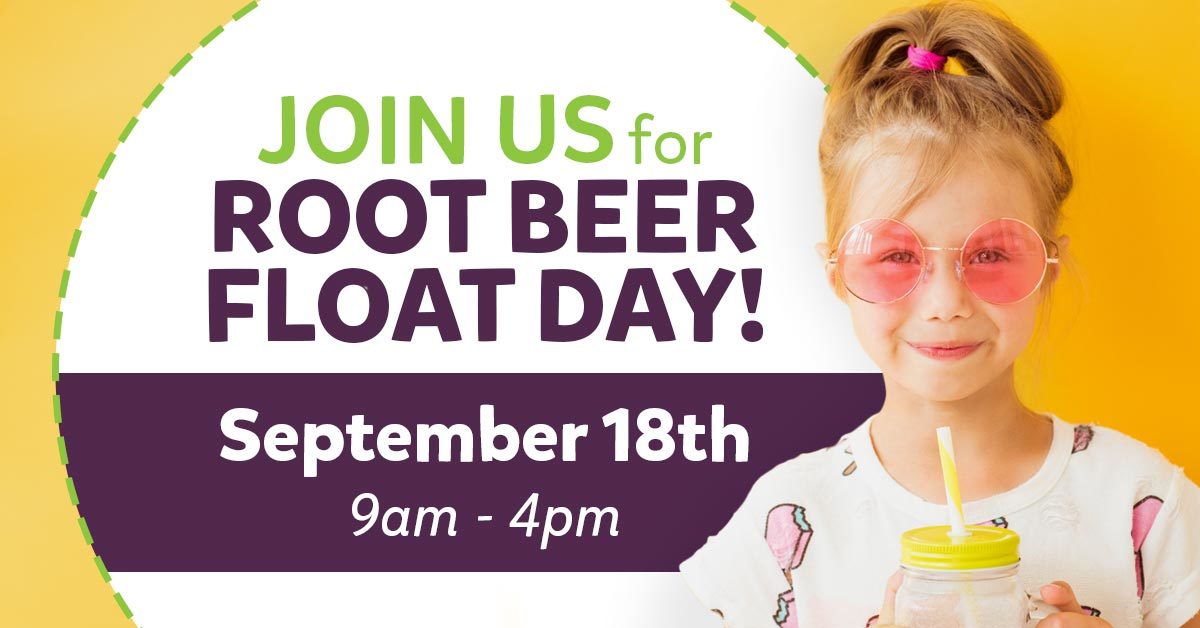 On Saturday, September 18th, Kidzeum will host STEAM activities, salsa dancing, root beer floats and more! Join us from 9am - 4pm for a full day of fun!
Want to volunteer?
We are looking for volunteers to help make this a fun event. Shifts include: 8:30-12:30 and/or 12:30-4:30.
If you are interested please contact Aaron Pflug at Aaron.Pflug@kidzeum.org
Special thanks to our sponsors, Obed & Isaac's and Prairie Farms Dairy.
(All activities will take place on our patio unless otherwise noted).
9:00
Exhibits open! Free to roam and play. Meet beekeepers all day on the 3rd Floor in our Bees, Butterflies and Blossoms exhibition.
Seed Bomb Station – Create your own seed bomb made out of recycled and compostable materials on the 3rd Floor near our Bees, Butterflies and Blossoms exhibit. This activity will run until 12:00pm.
10:00
Mentos in Root Beer – See what happens when you put the beloved candy Mentos into a bottle of Root Beer. This may be one of the few times where we ask you to stand back.
Get Your Cray On! – Melt crayons into new ones with the Creative Reuse Marketplace. Watch how broken crayons can be brought back to life as we discuss how to reduce our waste. This activity will run until 2:00pm.
11:00
Unruly Splats – Unruly…what? Learn how exercise, music games and coding can all come together with just a little bit of creativity.
Bubble, Bubble, Toil and Trouble – Make giant bubbles just like the ones on a root beer float! This activity will run until 2:00pm.
11:30
Storytime with Cinda Klickna – Join local author Cinda Klickna for a reading of her book Out of the Beaks of Birds in our 2nd Floor reading nook.
12:00
Cheers! Root Beer Floats – Celebrate the day with root beer floats made with root beer donated by Obed's and Isaac's and ice cream donated by Prairie Farms! This sweet fun will run until 4:00pm or while supplies last.
Suggested donation: $2
1:00
States of Matter in a Root Beer Float – Is it a solid? A liquid? A gas? All three? What IS a root beer float? Come learn about the states of matter that come within the frosty treat we are enjoying today.
1:30
Oh, Honey! – Watch an expert beekeeper demonstrate how to safely extract honey from a beehive in our Bees, Butterflies and Blossoms exhibit on the 3rd Floor. Come see what the buzz is all about.
2:00
Salsa and…Root Beer? – Show us your moves and come learn how to salsa dance with Julio Barrenzuela from Salsa 29. This activity will run (or dance) until 3:00pm.
4:00
You don't have to go home, but you can't stay here! Kidzeum closes for the day.