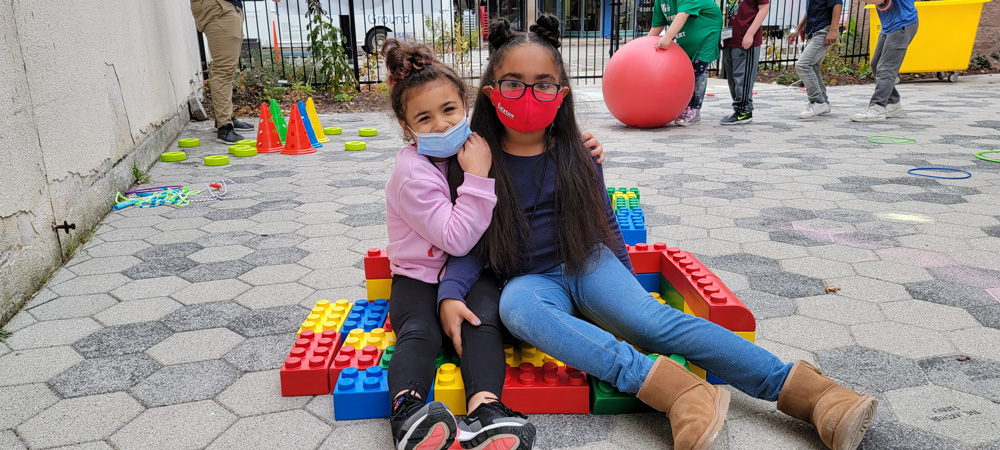 Help Kidzeum Move Full STEAM Ahead!

It was the worst of times; it was the best of times.
COVID shut down Kidzeum for 16 months. We continued to serve the community online and with a public health campaign to encourage children to wear masks—Superheroes for Health. But most of our plans for new programs and exhibits were cancelled or put on a long pause. In June of 2020, we lost all of our staff except for our Executive Director, Leah Wilson, who stayed on part time. The future was precarious.
But here's the good, even wonderful, news. Several key staff positions were refilled. We re-opened to the public on July 3 of this year. While our hours are still limited to weekends, since attendance is down while children remain at risk, it has been such a joy to see members and new visitors making memories in our exhibits.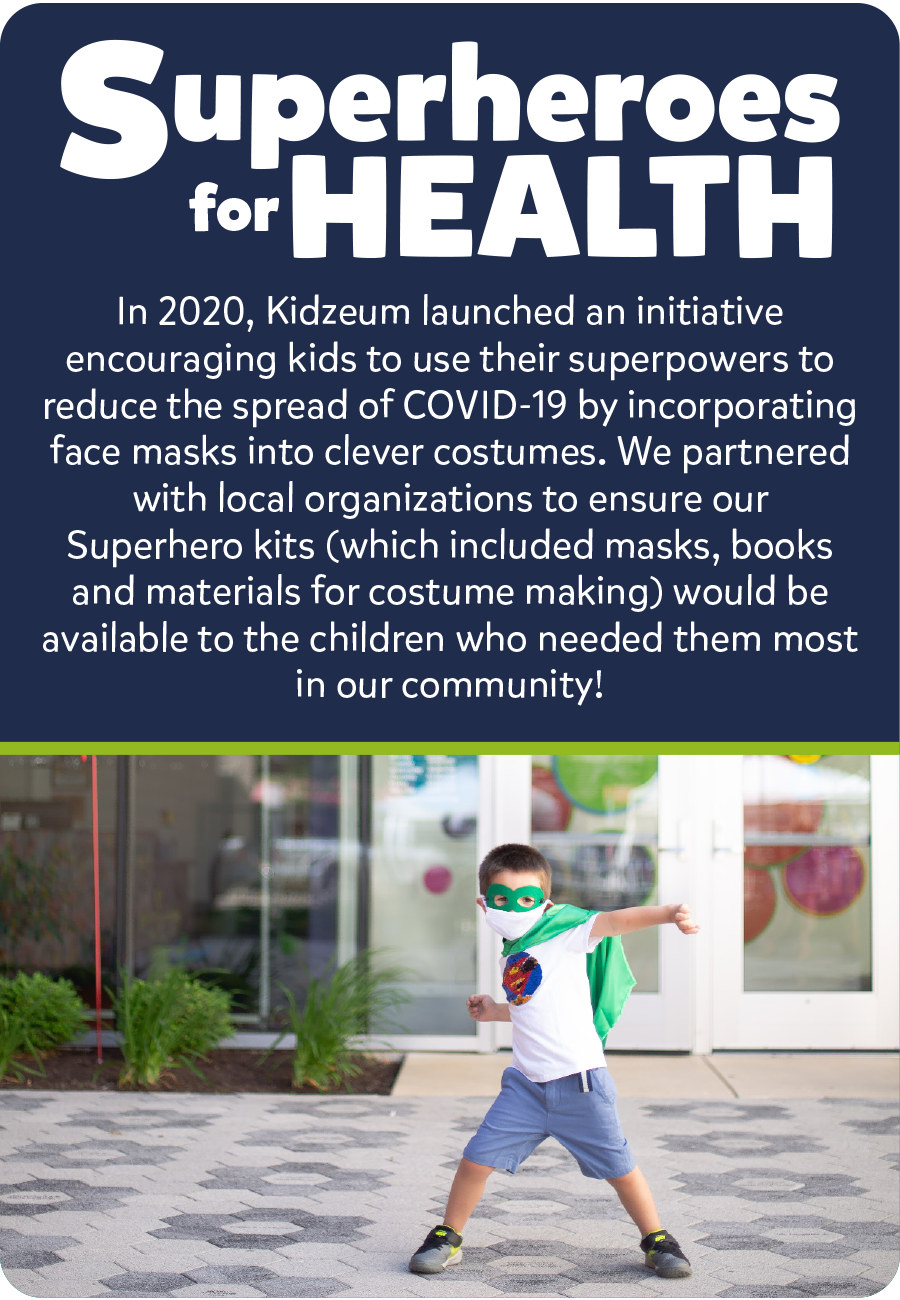 Kidzeum also made the most of the opportunity that so often presents itself in a crisis. A unique program for STEM (Science/Technology/Engineering/Math) and STEAM (add Art) began November 8. Around 1000 second graders in District 186 have all day programming at the museum for two weeks with their own teachers! Modeled after a program in the UK, there's not (yet) another one quite like it in the U.S, and it's here in Springfield! We're grateful to Leah, Superintendent of Schools Jennifer Gill and the School Board for their leadership and to the 2nd grade teachers for their can-do planning and enthusiasm.
As our health improves, new activities for young minds are in the works. Kidzeum will have expanded hours November 27-December 22 (get details at kidzeum.org). We are opening an indoor sock skating rink as part of our Winter Wonderland activity center on December 4. And we are planning to bring a fantastic dinosaur exhibit to Kidzeum from the Omaha Children's Museum in March.
Please join us in a year end donation to keep the lights on, the students coming, the birthday parties happening and the kids laughing and learning.
Gratefully,

Brook D. Croke
Vice President, Kidzeum Board of Directors

Lisa W. Stone
Kidzeum Board of Directors